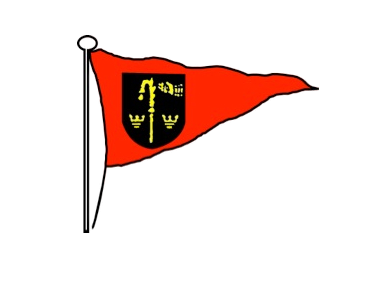 Hi everyone,
It was great to see activity back at the Club on Sunday with our first race of the 2021 season. It was also very poignant to see the flags at half-mast on Sunday morning in recognition of the members that we have sadly lost over the winter.
For the racing, the sun shone and the wind blew to provide very pleasant sailing conditions. It was also the first week of our new back-to-back 3 race series on the Broad, which seemed to work well. You can read the report for the first week's sailing here: https://horning-sailing.club/news/hsc-start-season-4th-april-2021/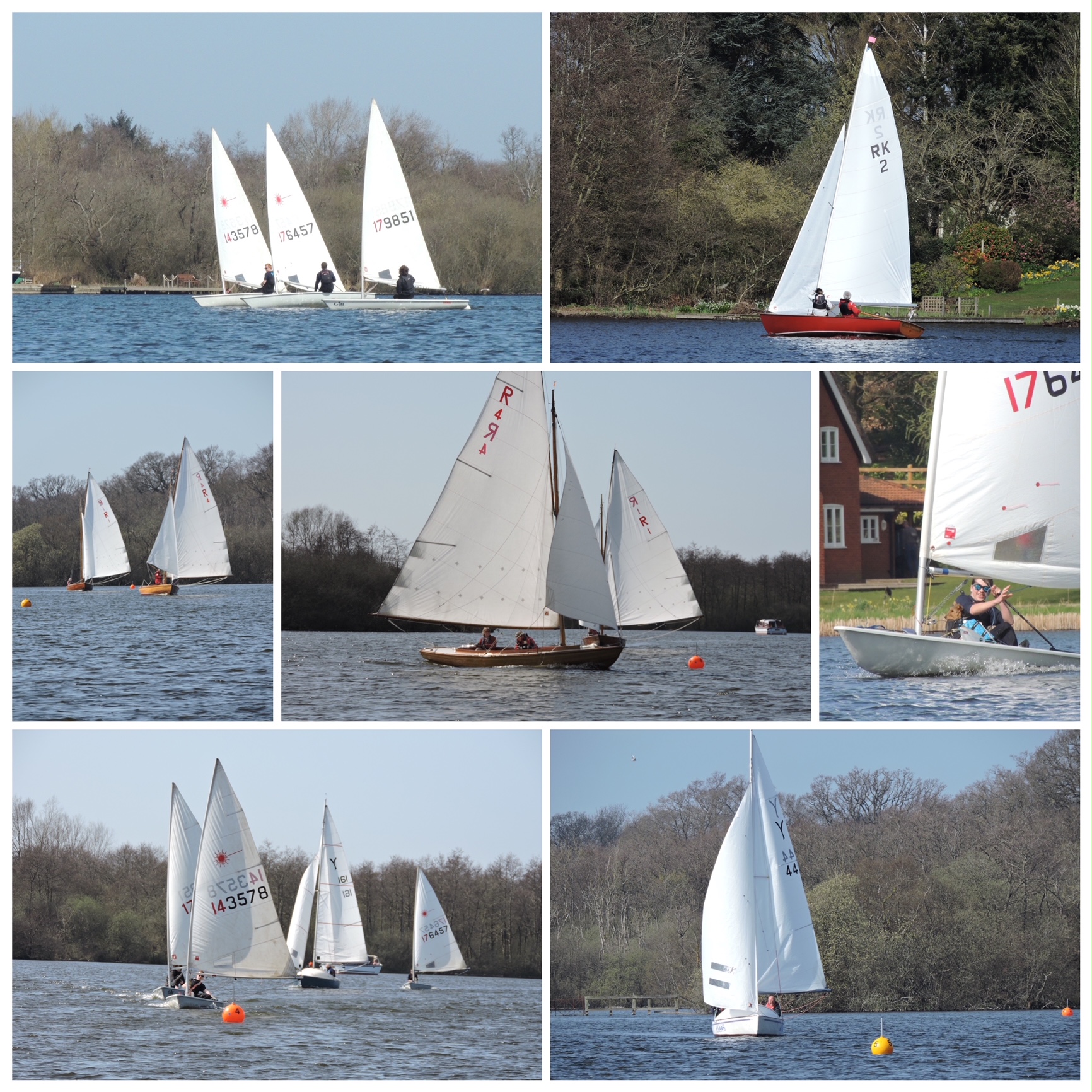 Unfortunately Monday's forecast (and eventual cold and windy weather – which included snow!) meant that Easter Monday's Down River race had to be cancelled, but we are planning to get back on the water next Sunday with the first of our River racing courses. The race schedule is as follows:
Programme A - River Course
Series 1 - Recommend 45 minute race (Cruisers longer)
10.30 Reedlings
10.35 Rebels
10.40 Yeomans
10.45 Yare & Bures
10.50 Juniors & Allcomers "B & C" (e.g. Toppers/Lasers/Splashes)
11.00 Cruisers
Series 2 – Start 11.30 earliest (ideally 11.45)
**.** Reedlings
**.** Rebels
**.** Yeomans
**.** Yare & Bures
**.** Juniors & Allcomers "B & C"
13.00 Allcomers Crews & Practice Race – Approximately 20 minute race (all welcome)
Series 3 - Recommend 45 minute race (Cruisers longer)
14.00 Reedlings
14.05 Rebels
14.10 Yeomans
14.15 Yare & Bures
14.20 Juniors & Allcomers "B & C"
14.30 Cruisers
Series 4
**.** Reedlings / Yeomans
**.** Rebels / Yare & Bures
**.** Juniors & Allcomers "B & C"
**.** The series will start at a time determined by the OOD.
Starts will be separated by a 5 minute interval.
A reminder that our Covid-19 Risk Assessments for Facilities and Racing, along with our Method Statement, can be found on the website – these will be regularly updated.
It has continued to be an extremely busy time behind the scenes, with our fortnightly Management Committee meetings continuing, along with a phenomenal amount of work going into getting the Clubhouse and Island ready for the season. If you've been to the Island recently, you'll have noticed that the whole site has been spruced up, tidied, repainted, cleaned and is generally looking a lot more loved. A huge thank you to everyone who has helped with this over the past few weeks – it really is making a difference. The improvements to the quay heading around the Yeoman Crane's usual position have now been completed - thank you for your patience whilst this has been undertaken.
Junior Racing on Sundays
We wanted to add a note about Junior racing on Sundays, as we've had a few requests about how this works and who can get involved.
Juniors are very welcome to race on Sundays – and at the moment this is possible for all those with their own boat. It's a great opportunity to get back into practice, brush up on those racing skills and have some fun on the water with friends.
This week we are racing on the River, with the first start for Toppers/Lasers/Splashes at 10.50am – we'd recommend getting down in plenty of time to get your boat rigged up and ready. If you have any questions or require any support, please do let us know and we'll be happy to help. In line with government guidelines, unfortunately spectators are not allowed on site, except for one adult supervising an under-18, or for caring purposes (we hope that this will change after 12th April!) – and please note that we currently we cannot offer changing room or galley facilities – again, we hope that this will change soon.
Webcams
Whilst we are not able to spectate from the Club, don't forget that you can check out river racing on the Club's webcams – you can see them here: https://horning-sailing.club/webcams/
Training 2021
Since setting out our plans for Training 2021 both in our Method Statement and the last edition of Jibsheet, we've been getting a steady stream of enquiries to start and return to training.
If you/your child would like to take part in Training 2021 please email Holly on holly.hancock@me.com
Please return the Club tenders
Regarding the Club tenders which are provided for access across the river, please use the cleaning materials provided, sanitise before and after use, and a gentle reminder to please return these within 20 minutes or as soon as possible after use – so if you are going out on your boat, please return the tender to the Island before leaving. This is so that they are available for all members to use. Many thanks.
Don't forget to follow Horning Sailing Club on social media for our latest news and updates – we're on Facebook (page here, group here), Twitter and Instagram.
We look forward to seeing you very soon!
Holly - commodore@horning-sailing.club
Will - vice-commodore@horning-sailing.club