Hi everyone,
Another week has flown by! Last weekend we enjoyed plenty of activity at HSC. Saturday saw another work party, with more of the dinghies cleaned (the difference is amazing!) and weeding take place in the tender park. There are still a lot of tasks left to undertake, so if you can help, please email vice-commodore@horning-sailing.club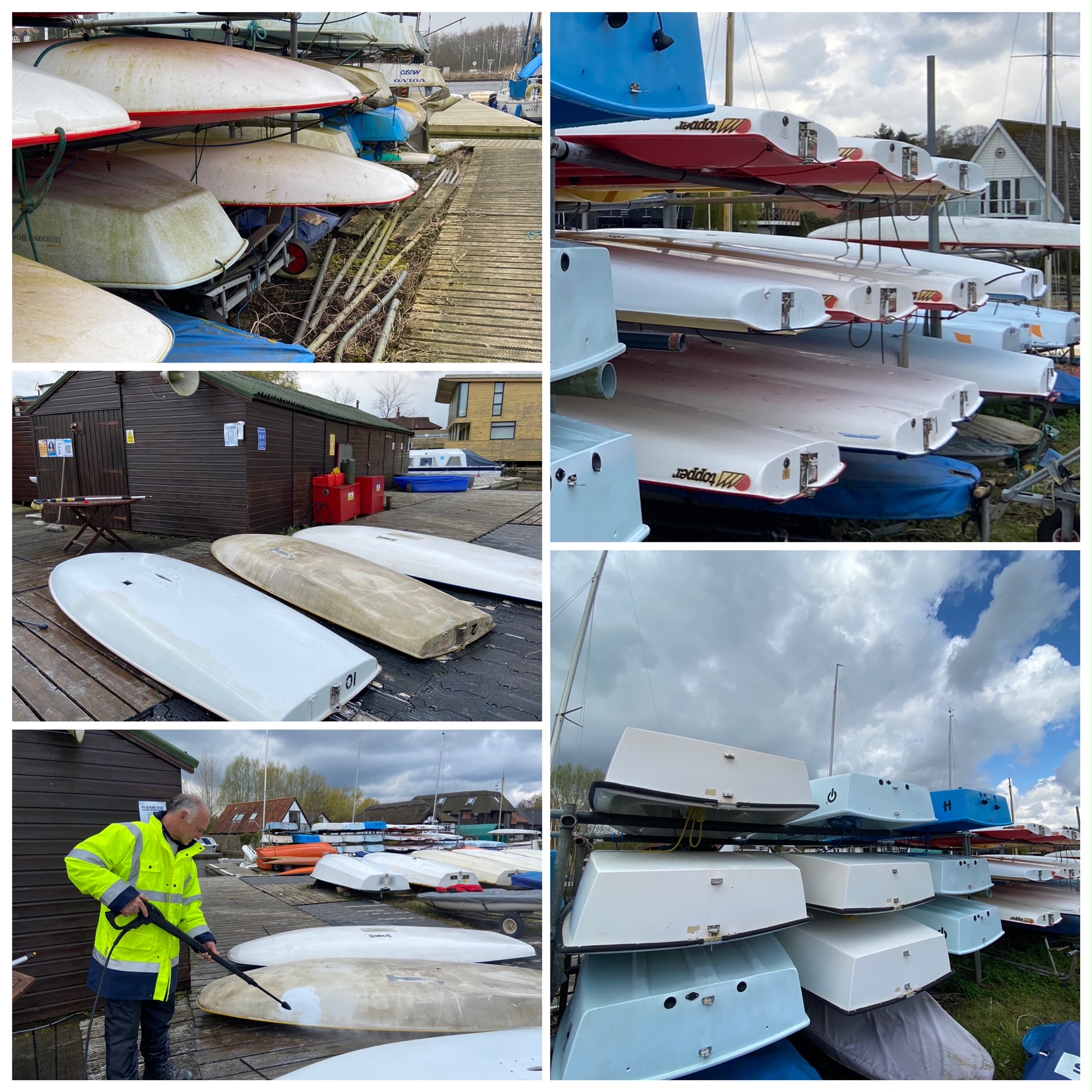 On Sunday 2nd May we had two activities going on – firstly a Down River race to Thurne, which, despite the light winds, was well enjoyed by participants. Meanwhile, at the Clubhouse, dinghy racing took place on the river, with another strong turnout. You can read the race report for both events here. The full Down River results can be found here – for fleets, and overall.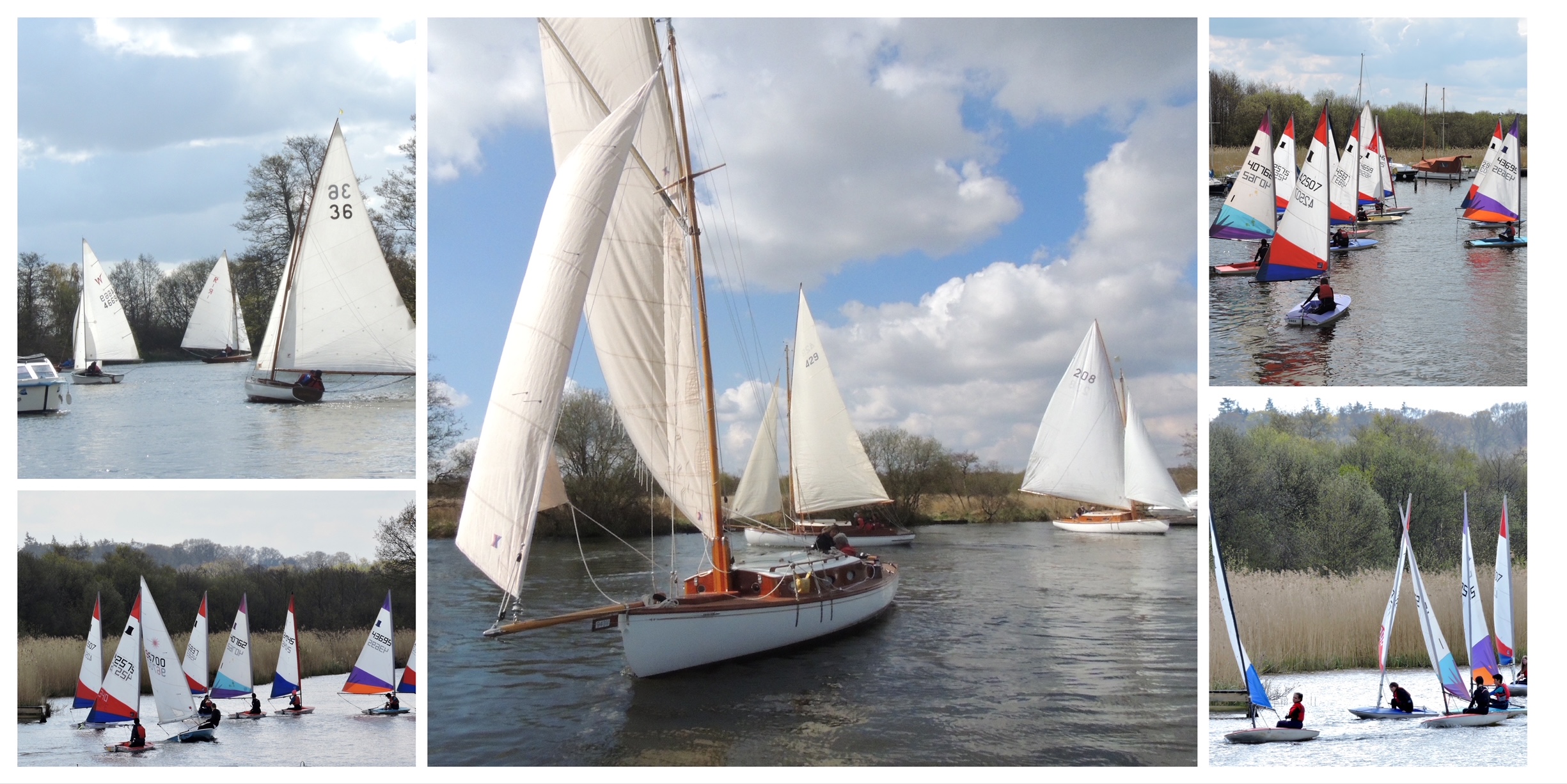 Plans for this weekend – 8th/9th May
This weekend is planned to be another busy one – with a Single-Handed Open Event scheduled to take place on Saturday, and Club racing on the river Sunday.
Single-handed Open Event – NOW ON SATURDAY 15th May
All are welcome, entry is £5 per sailor per day, and the first race will be at 10.30am. The briefing will take place via tannoy at 10.00am. You can read the Notice of Race here. We are keeping a close eye on the forecast (which is currently looking a little lively) – and will communicate any changes.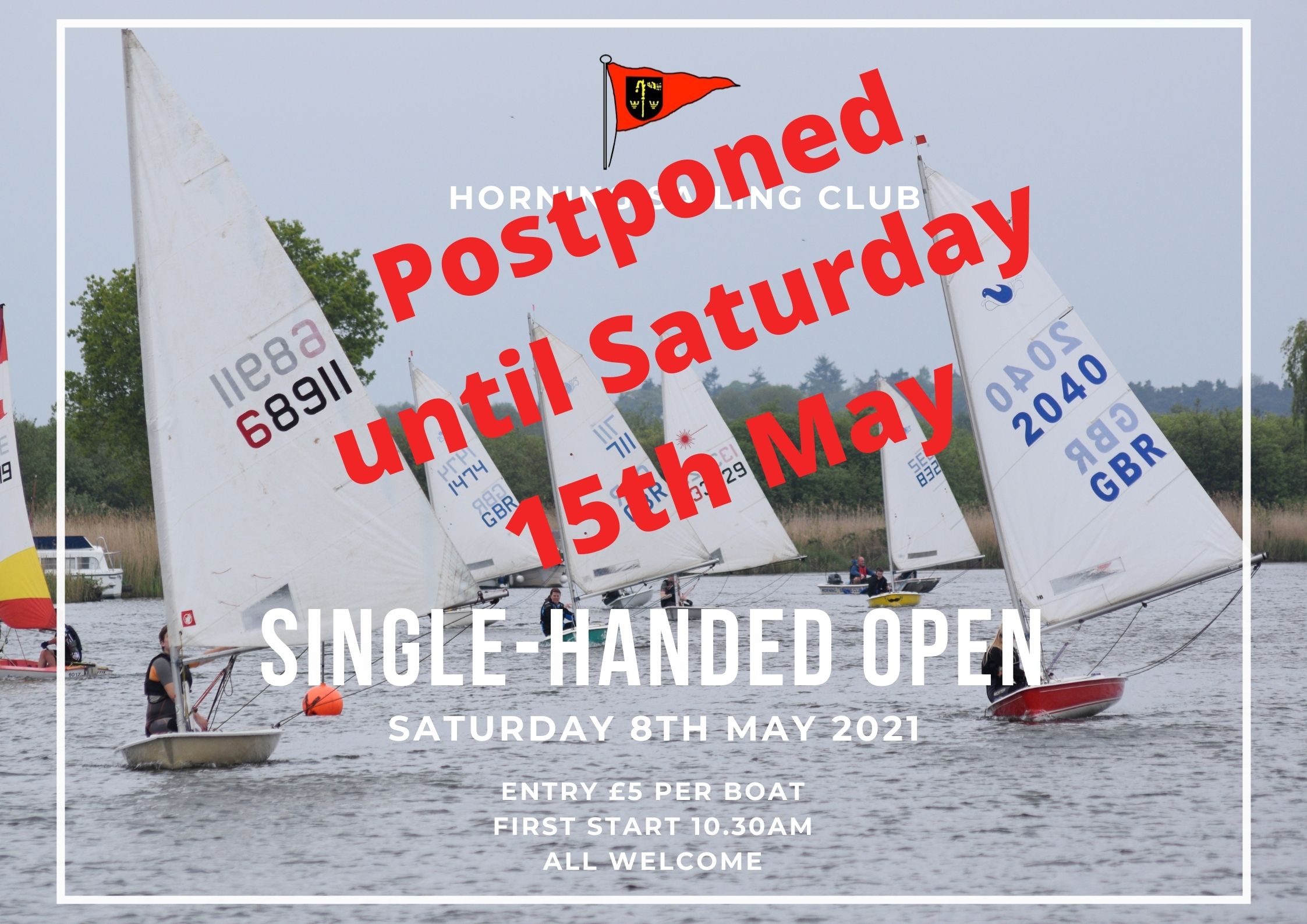 Sunday's racing
Programme A - River Course
Series 1 - Recommend 45 minute race (Cruisers longer)
10.30 Reedlings
10.35 Rebels
10.40 Yeomans
10.45 Yare & Bures
10.50 Juniors & Allcomers "B & C" (e.g. Toppers/Lasers/Splashes)
11.00 Cruisers
Series 2 – Start 11.30 earliest (ideally 11.45)
**.** Reedlings
**.** Rebels
**.** Yeomans
**.** Yare & Bures
**.** Juniors & Allcomers "B & C"
13.00 Allcomers Crews & Practice Race – Approximately 20 minute race (all welcome)
Series 3 - Recommend 45 minute race (Cruisers longer)
14.00 Reedlings
14.05 Rebels
14.10 Yeomans
14.15 Yare & Bures
14.20 Juniors & Allcomers "B & C"
14.30 Cruisers
Series 4
**.** Reedlings / Yeomans
**.** Rebels / Yare & Bures
**.** Juniors & Allcomers "B & C"
**.** The series will start at a time determined by the OOD.
Starts will be separated by a 5 minute interval.
Training Update
Training plans are in full force and we cannot wait to get back out on the water very soon. We should now have contacted all those who expressed an interest in Junior Training this year – but if you were expecting correspondence and have not received it, please email trainingcentre@horning-sailing.club. We had our first Q&A session tonight, and the second will be on Thursday 3rd June (6-8pm). We will be in contact about adult training separately.
Horning Sailing Club on the Radio
You might have heard Club Commodore Holly on Radio Norfolk last Friday morning, talking about the Club and how we are getting back on the water, as Chris Goreham's 'Club of the Week' on the morning show. If you missed it, you can catch up here (at approx. 3:22:00) https://www.bbc.co.uk/sounds/play/p09ds98h
Paddleboarding
We are continuing to develop exciting plans for the paddleboarding sessions, starting on Monday 24th May – more information to follow soon.
200 Club Update
Following last week's draws, Joan Butcher has been in touch with all the 200 Club members with the results of each draw. Have you thought about joining the HSC 200 Club? The combined leaflets and application forms are on the back wall in the Clubhouse when the Clubhouse reopens, until then, please ask Will or Holly for a form. They all have different numbers so take your pick. Help raise funds towards our new Clubhouse and possibly win one of the 15 cash prizes in the quarterly draw. Top prize is £75.
Club Clothing message from Pauline
A BIG thank you to all of our members who have ordered clothing from the web site.

I would also like to thank Phil and Steven Logsdon for giving us the opportunity to work with them on this online project for the club. Your comments on the system are always welcome, as are order experiences and clothing fit, in fact anything that will assist other members with their purchases.

Thank you

Pauline
Don't forget to follow Horning Sailing Club on social media for our latest news and updates – we're on Facebook (page here, group here), Twitter and Instagram.
We look forward to seeing you very soon!
Holly - commodore@horning-sailing.club
Will - vice-commodore@horning-sailing.club