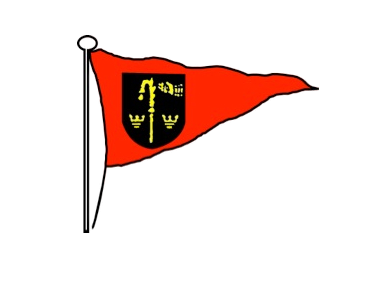 Jibsheet - 1st April 2021
Hi everyone,
With so much going on at the Club recently, we have an additional Jibsheet this week to update you on what is happening.
COVID-19 procedures
Firstly, welcome back to Horning Sailing Club - hopefully you have received the Club's COVID-19 Risk Assessments and Method Statement via email earlier this week. We have also put these under the 'Downloads' section on the Club website. It is important that you read through these before attending the Club, and familiarise yourself with the procedures in place. We have tried to make these as simple as possible, but if you have any questions please do get in touch with Holly (commodore@horning-sailing.club) or Will (vice-commodore@horning-sailing.club). Please remember to register via the QR Code on arrival (or pop a postcard with your details - name, contact number, time and date - in the post box), use the hand sanitiser/wash your hands regularly, adhere to social distancing and the rule of 6/2 households at all times whilst on the Island and participating in non-organised activity, to keep yourself and others.
Work party this Saturday 3rd April
Firstly, a massive thank you to all those who have been helping around the Club site the past week or so. It has been a hive of (socially-distanced) activity – and hopefully anyone visiting the Club now will see the significant improvements made to the Club site, thanks to Will and his team. In just a few (very long!) days, the Club has been washed from top to bottom, the Clubhouse walls repainted by the toilet block, boats have been launched, the Island site strimmed and tidied, the car park weeded, Covid-19 signage replaced and updated and much much more.
Although a lot of progress has been made, we still have a lot to do - and are planning a work party for this Saturday 4th April from 10am. This will take place in socially distanced groups of 6, and if you are happy to help please can you email Will on vice-commodore@horning-sailing.club
As mentioned in last week's update, as part of our programme of improvements we do have some works currently taking place to reinforce the quay heading around the Yeoman Crane in the car park – please avoid the area and take care around here.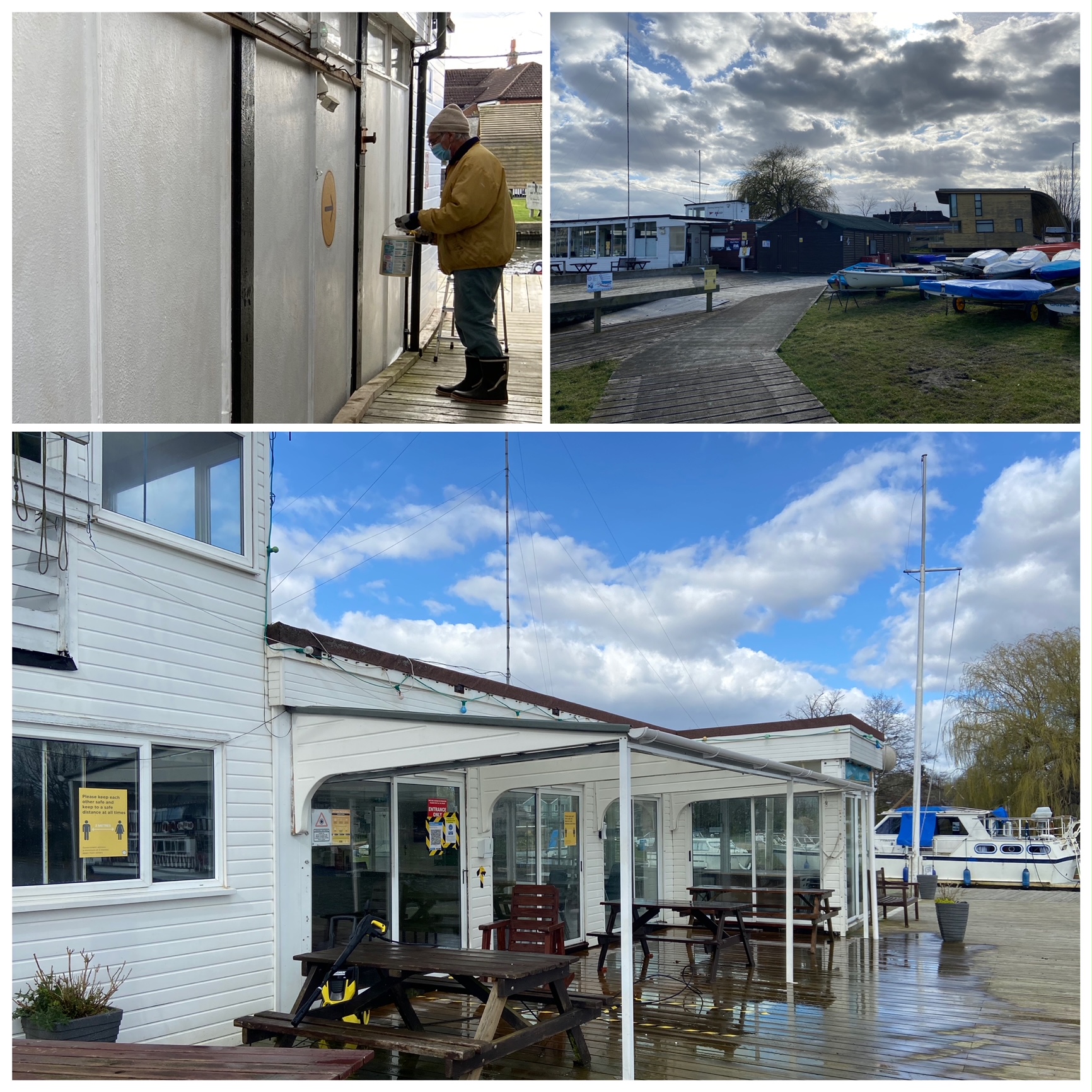 Update for Racing this weekend
We are really looking forward to getting out and sailing on Sunday for our first race of the year on Hoveton Little Broad (which will be open for Easter weekend). Although the forecast isn't for quite as warm weather as the past couple of days, it looks to be a good sail. This will also be the first of our new Sunday back-to-back series, which aims to have 3 morning races to finish around 1.30pm, with the programme as follows:
Series 1 - Recommend 30 - 45 minute race
10.30 Reedlings
10.35 Yeomans
10.40 Rebels
10.45 Yare & Bures
10.50 Juniors & Allcomers "B & C"
11.00 Cruisers
Series 2 - Start 11.25 earliest, recommend 30 - 45 minute race
(cruisers longer)
**.** Reedlings
**.** Yeomans
**.** Rebels
**.** Yare & Bures
**.** Juniors & Allcomers "B & C"
**.** Cruisers (continue into Series 3)
Series 3 - Start 12.10 earliest, recommend 30 - 45 minute race,
aiming to finish 13.00 – 13.30pm.
**.** Reedlings
**.** Yeomans
**.** Rebels
**.** Yare & Bures
**.** Juniors & Allcomers "B & C"
**.** The series will start at a time determined by the OOD
Starts will be separated by a five minute interval except cruisers with a 10 minute interval.
We hope to see you there!
Juniors (with their own boats) are very welcome to take part in Club racing, and we hope that they will make the most of the opportunity to get out for some early season sailing. If your child would like to race, for the first week (Sunday 4th April) we would be grateful if you could email racing@horning-sailing.club as it is on the Broad and we will need to arrange for someone to act in loco parentis.
Unfortunately, we are unable to open the Galley at this time, although we are planning to open it for outdoor seated service from 18th April. Unfortunately we currently cannot have spectators on site (the exception to this is adults supervising under 18s – which must be limited to one adult, and for care purposes), although again, we hope that this will change under Step 2 in the government's roadmap.
On Easter Monday we are planning for a Down River Race to Thurne. We have a few challenges with this which we are trying to work through at the moment, these being:
· The forecast – currently single figures temperatures, gusty winds and sleet!
· We've been to see the Lion Inn at Thurne and unfortunately they are closed for takeaway on Easter Monday
· The public toilets were also closed - with scaffolding up when we visited (on Tuesday) – we have asked Environmental Health in Great Yarmouth when these will reopen (the pub believed this would be before the weekend), but they have not yet come back with an answer -- UPDATE: we have been informed that the toilets will be open.
As there will not be an in-person briefing on the morning of the race, if you intend to take part could you please email racing@horning-sailing.club with a mobile number before 8.00am on the day of the race, we will use this to communicate start location, and any race information from the OOD. This will be the procedure for all Down River races.
On Sunday 11th April we will return to racing on the river – and our usual race programme, which we will send closer to the time.
Training
Hopefully you have also seen our intended plan to return to training during 2021 in our method statement.
We are planning to start Training activities on Thursday 20th May, which is after the proposed date for Step 3 of the Roadmap, where outdoor gatherings of up to 30 people are allowed. At this point, we are planning to hold Race Nights for all Juniors with Stage 2 and above.
We are also planning to hold Saturday Improver Sessions (dates to be set) for those with Stage 1.
After Step 4 (provisional date Thurs 24th June) we are intending to revert to our usual Training Sessions, with Beginners training starting then. This will still enable 10 weeks of full training over the Summer.
We are intending for Adult Training to also start on Thurs 24th June.
If you/your child would like to take part in training 2021 please email trainingcentre@horning-sailing.club
Horning Sailing Club's Rigging Out Social
We enjoyed a pleasant evening last Saturday with our Rigging Out Social, which took place online – many thanks to all those who attended. Hopefully we will be able to follow this up with a belated in-person social later in the season.
Finally, don't forget to follow Horning Sailing Club on social media for our latest news and updates – we're on Facebook (page here, group here), Twitter and Instagram.
Looking forward to seeing you very soon!
Holly - commodore@horning-sailing.club
Will - vice-commodore@horning-sailing.club