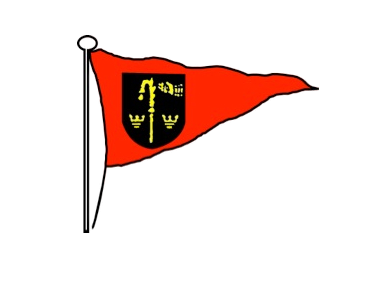 Hi everyone,
Looking forward to the new season!
It's less than a month until we will be getting back on the water – and I'm sure many of you will be really looking forward to this after such a long break. We are closely keeping an eye on Government and RYA guidance for updates and changes, but as things stand, we will be planning to run our regular programme of race activities from Sunday 4th April, which will be the start of our 2021 season. This will see the first of our new back-to-back programme of racing on Hoveton Little Broad, with racing for Cruisers, Yeomans, Reedlings, Rebels, Yare & Bures and dinghies. Although at this point we cannot follow this up with the planned social Sunday in the Clubhouse, hopefully we can do this later in the season. Following Sunday's activities there will be a Downriver to Thurne taking place on Easter Monday 5th April. The Race programme is now live on the website, and the Race Management Committee met last night to work through the finer details (an update will follow soon), and we are establishing what will be possible for the Galley at each stage of the government's roadmap – but rest assured we are doing all we can to make Horning a great place to be this year –we will keep you updated every step of the way – and we cannot wait to see you. Please get in touch if you have any queries.
HSC Work Parties
We're sure that many of you are aware that a lot of work needs to be done at the Club to get it ready for the 2021 season. We are planning to start (small groups) of working parties after 29th March, and particularly on Saturday 3rd April. We are awaiting confirmation on what can be done but, in the meantime, if you would be happy to help with work parties please could you email Will on vice-commodore@horning-sailing.club and also let him know whether there is a small group (of up to 6) that you would be happy to work with as a team. Your support with these really is appreciated as we are so reliant on volunteers to both get the Club ready for the new season, and keep the Club maintained.
Start of Season social
Although we cannot meet in person, we hope that you will join us for our Online Rigging Out Social to take place via Zoom. Incorporating the most popular parts of last year's socials, including quizzes, bingo & a scavenger hunt, there will be fun for everyone! It will start at 7.30pm on Saturday 27th March, and we'd also like to encourage you to decorate your rooms (and yourselves!) in nautical fashion to kick off the season in style and catch up with your sailing friends!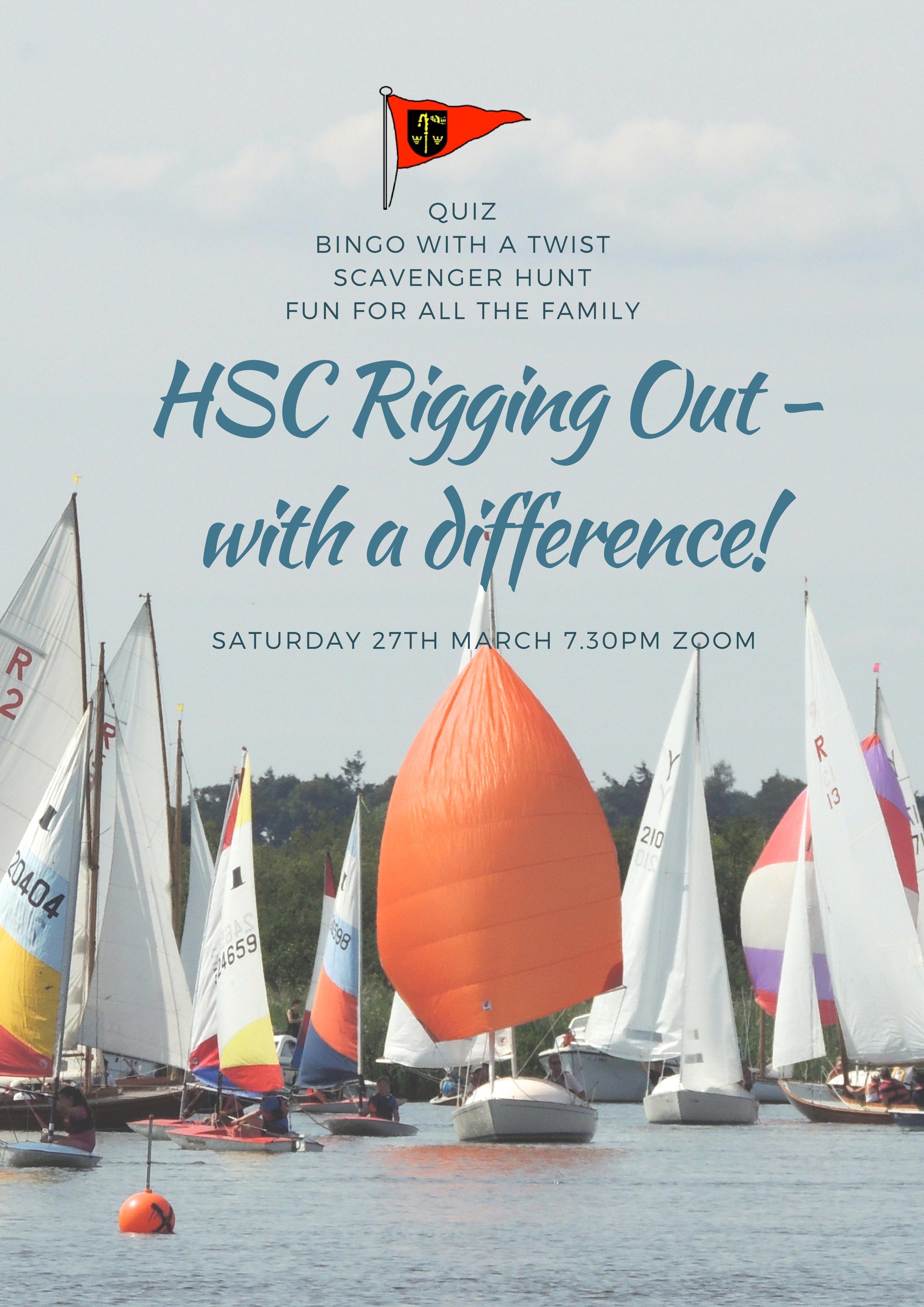 HSC at the RYA Dinghy Show
The Three Rivers Race Committee and Flag Officers spent a very sunny weekend (indoors!) representing the Sailing Club at the RYA Dinghy Show talking about the Three Rivers Race and the Club. It was relatively quiet on the stand, however, we did have some good chats, with several people expressing an interest in joining the Club/taking part in the Three Rivers Race. The statistics from those 'visiting' the stand were also very encouraging. Many thanks to all those who helped or popped by to say hello.
Archive Film Night
Our last film night took place on Saturday 6th March, and once again we were joined by a number of members and guests from the local community who enjoyed seeing footage from 1982. It was interesting to see how much the Island has changed, how the trees used to line the bank on Horning Reach, and to spot some familiar faces. We hope to hold more film nights in the future.
Flag Officers' Drop In
The next Flag Officers' Drop In session will be on Tuesday 23rd March at 8pm. Please use this opportunity to come and talk to us about anything, put forward your ideas or just have a chat. If there's anything you'd like to talk about in private please let us know so that we can arrange this.
Future talks
We are continuing to plan online talks in the future – please keep an eye out for further news of these.
America's Cup Update
Racing has begun in the America's Cup races in New Zealand – so far, after four races, it's two a piece for Emirates Team New Zealand and Luna Rossa Prada Pirelli. With the first team to reach 7 wins taking the Auld Mug, it's all to sail for – who will be the winner – the defender or the challenger? Racing continues tonight at 03.12am (or, you can catch up on the highlights tomorrow!). Let us know who you are supporting!
Looking forward to seeing you soon, either online or in person soon for what we hope will be a great season!
Holly – commodore@horning-sailing.club
Will – vice-commodore@horning-sailing.club