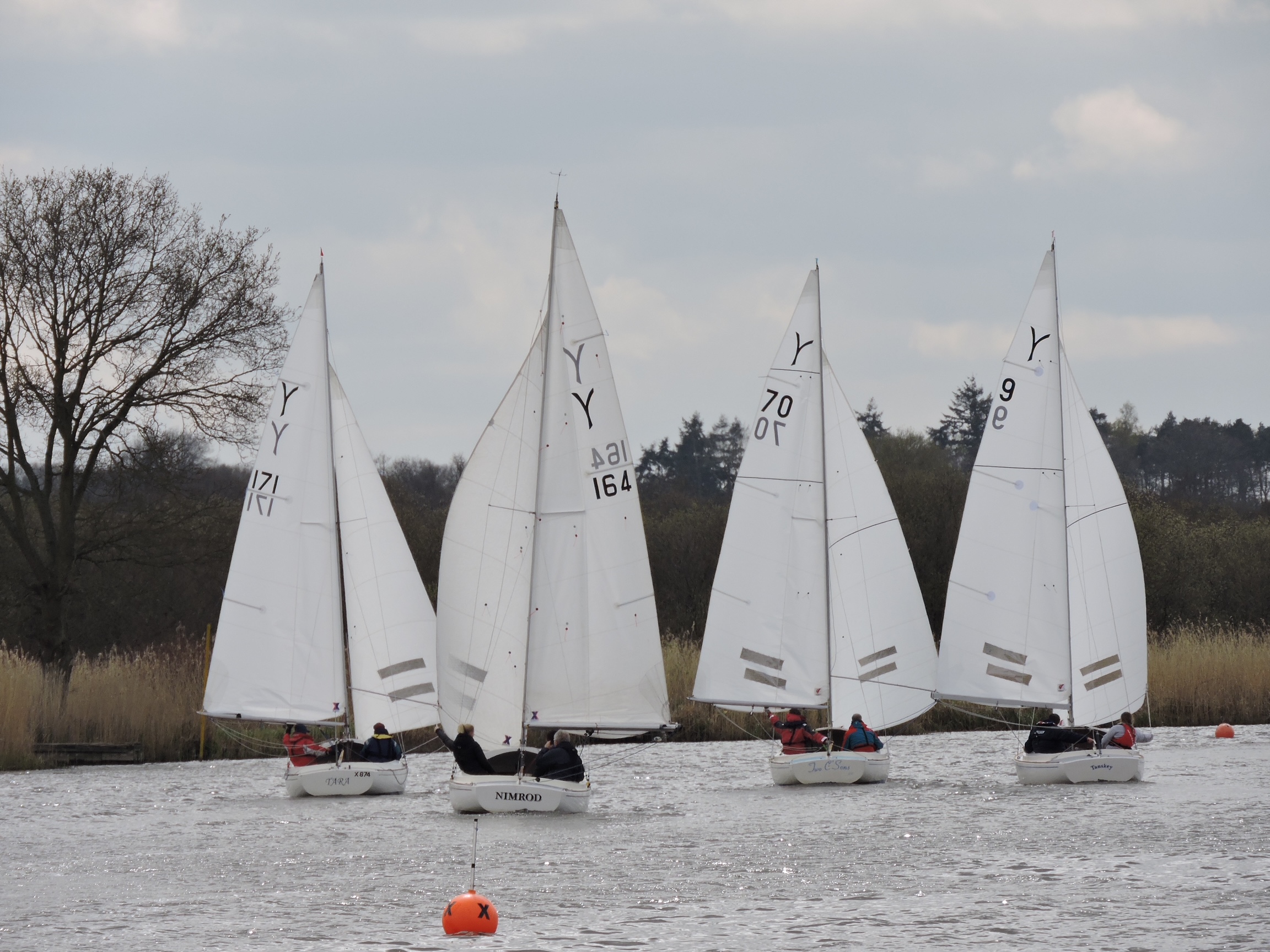 Despite the unseasonably chilly weather, there was plenty happening at Horning Sailing Club over the weekend, with members on the water enjoying themselves. Saturday afternoon saw the Club's annual Pursuit race begin from the Clubhouse in lights winds. With the slowest boats starting first, first away was Hamish Harmer's Topper, with Yeomans next, then a Rebel and finally a Reedling leaving last. Hamish did well to hold onto the lead for the first 40+ minutes of the race, before eventually being overtaken by Paul Clarke's Yeoman Two C'Sons, who would go on to win, and Robert Hancock's Reedling Siskin, who worked his way up to second, with Hamish third. The second race saw a shorter format, with Siskin finishing first, Keith Beaven's Yeoman Merry Fiddler second and Hamish third, again having led for much of the race.
In lieu of the in-person Spring Social which would normally follow the Pursuit Race, members enjoyed an online archive film night, watching footage from as early as the 1950s right up to the 1990s – a great record of Horning Sailing Club's history.
Sunday saw much breezier weather, with it being a course of two halves – gusty at the Clubhouse end, and lulls at the top of the course beyond the entrance to Black Horse Broad. With another strong turnout of dinghies and increasing numbers of keelboats on the water, the river was busy with lots of action. The morning Reedling races saw close competition between Robert Hancock (Siskin) and Stuart/Ezra Bailey (Jaws), with the lead swapping several times, eventually Siskin winning both races. The Rebels saw Kevin Edwards (Rebel Maid) and Kim West (Rebel) take a win each during the morning series, with Kevin also winning the afternoon's Mixed One Designs class. The Yeomans saw Toby Fields (Tanskey) and Geoff Stubbs (Tara) win two races apiece, with Ron Jackson (Holly Blue) and Alastair Fields (Rosy Wave) taking a race each in the Yare & Bures, despite Ron's bowsprit giving way shortly before the end of the first race.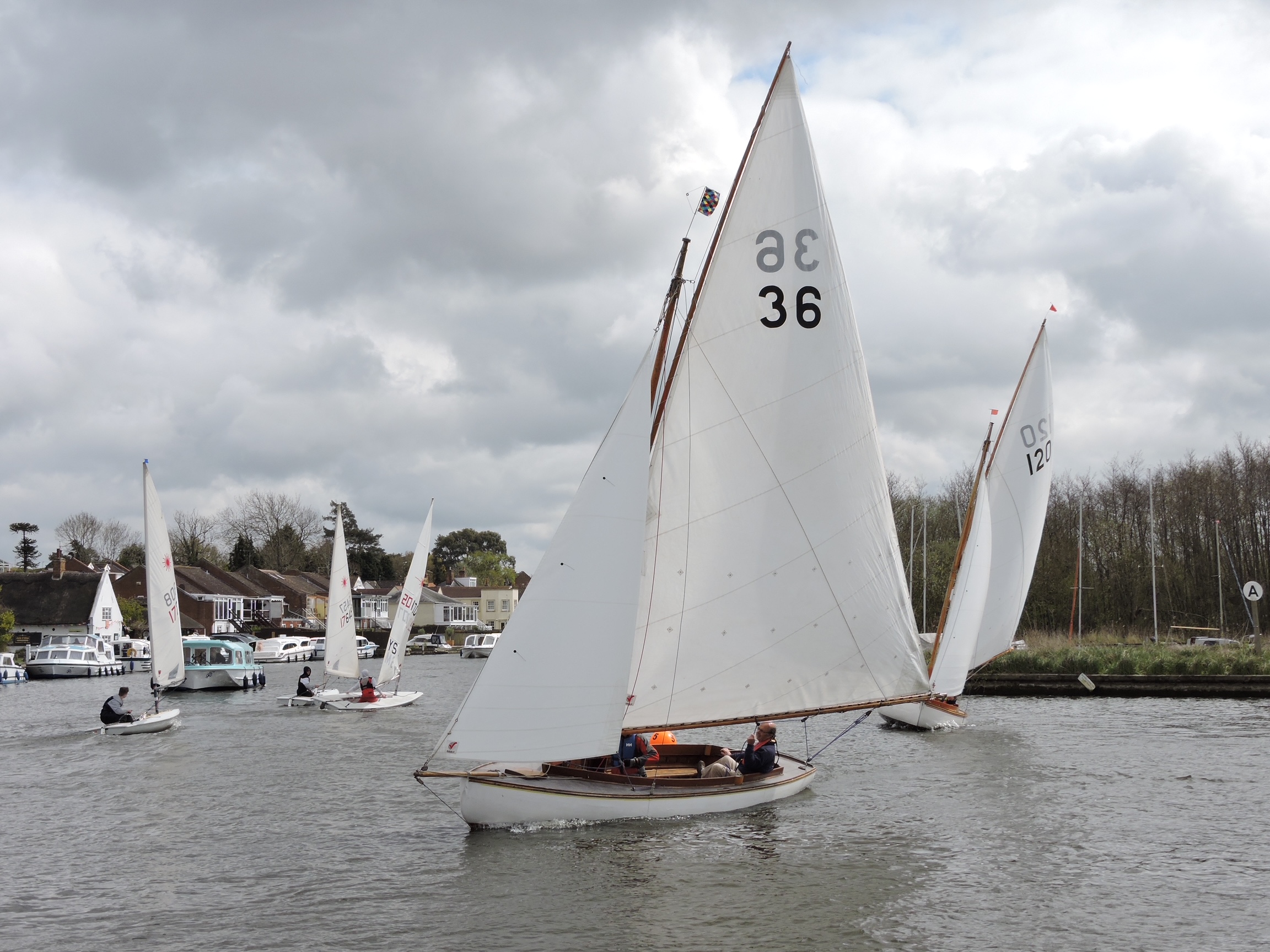 As for the last few weeks, there was strong competition in the dinghy fleet – with the Lasers and Toppers sailing different courses. Racing was exciting, particularly when a squall towards the end of race 3 took out most of the dinghy fleet! Hamish Harmer won two of the four Topper races, the remaining two going to William Woolston and James Street respectively, whilst in the Lasers Thomas Wildman won both morning races and Toby Pearce the afternoon series.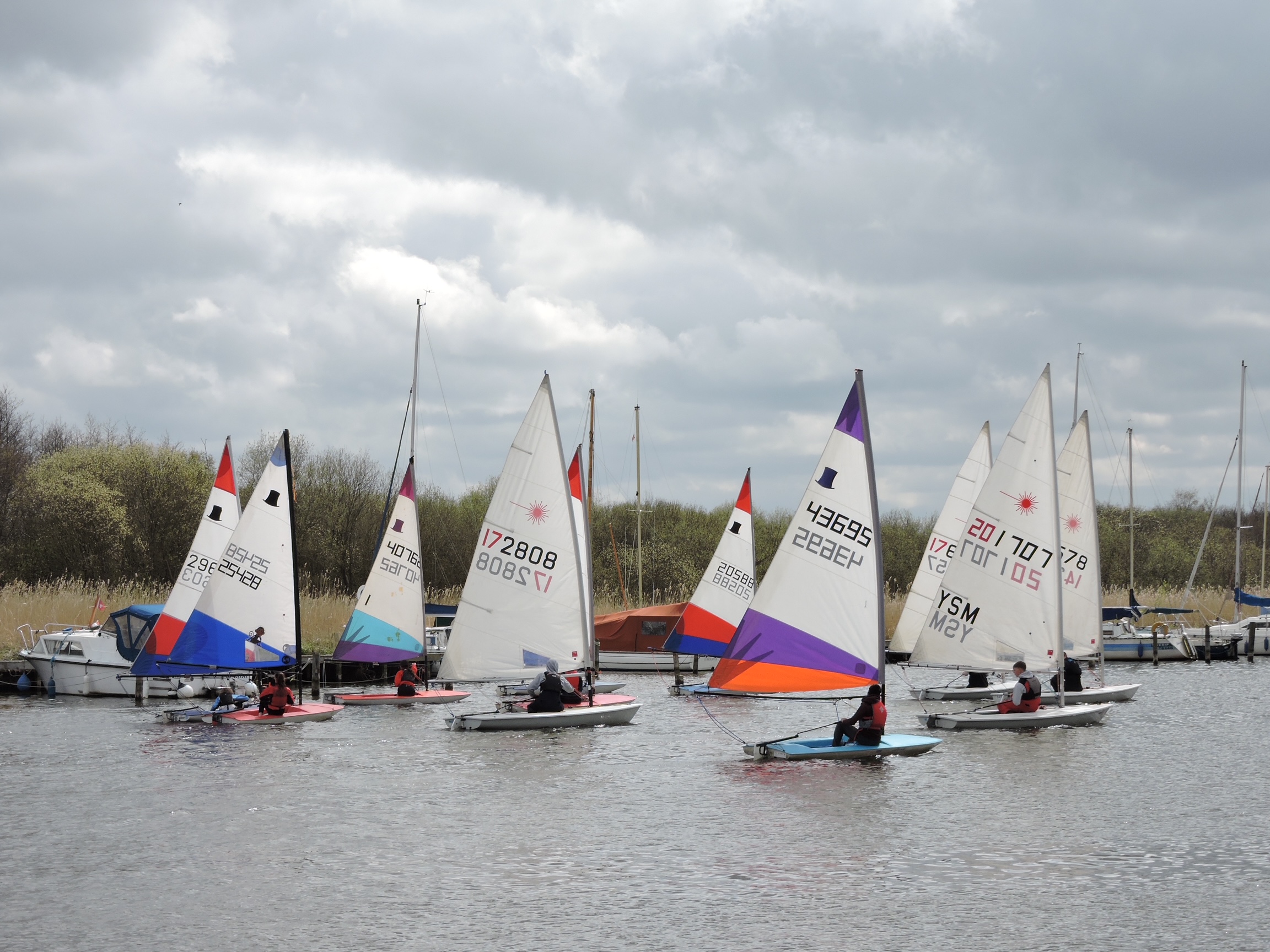 Next week (Sunday 2nd May) sees a Downriver race to Thurne take place. Anyone wishing to take part please email racing@horning-sailing.club with a mobile number so that we can send relevant starting information.
You can catch up with the full results of the series so far here – Races 1 & 2, Race 3 and Race 4.