Sunday was a fantastic day to be on the water for Horning Sailing Club's third week of the 2021 season. With warm sunshine and a gentle breeze, the day was very much enjoyed by those participating. There were also plenty of signs of spring to be seen, from the colourful daffodils on Swan Green to the young families of ducklings exploring the river. The light northerly wind which swung round to north-easterly during the course of the day provided some challenges, with several holes in the wind resulting in big splits amongst sailors in the fleets, boats running aground and several taking penalties! With a strong turnout, particularly amongst the Yeomans and dinghies, the condensed course meant that at times it felt like Horning Week had come early!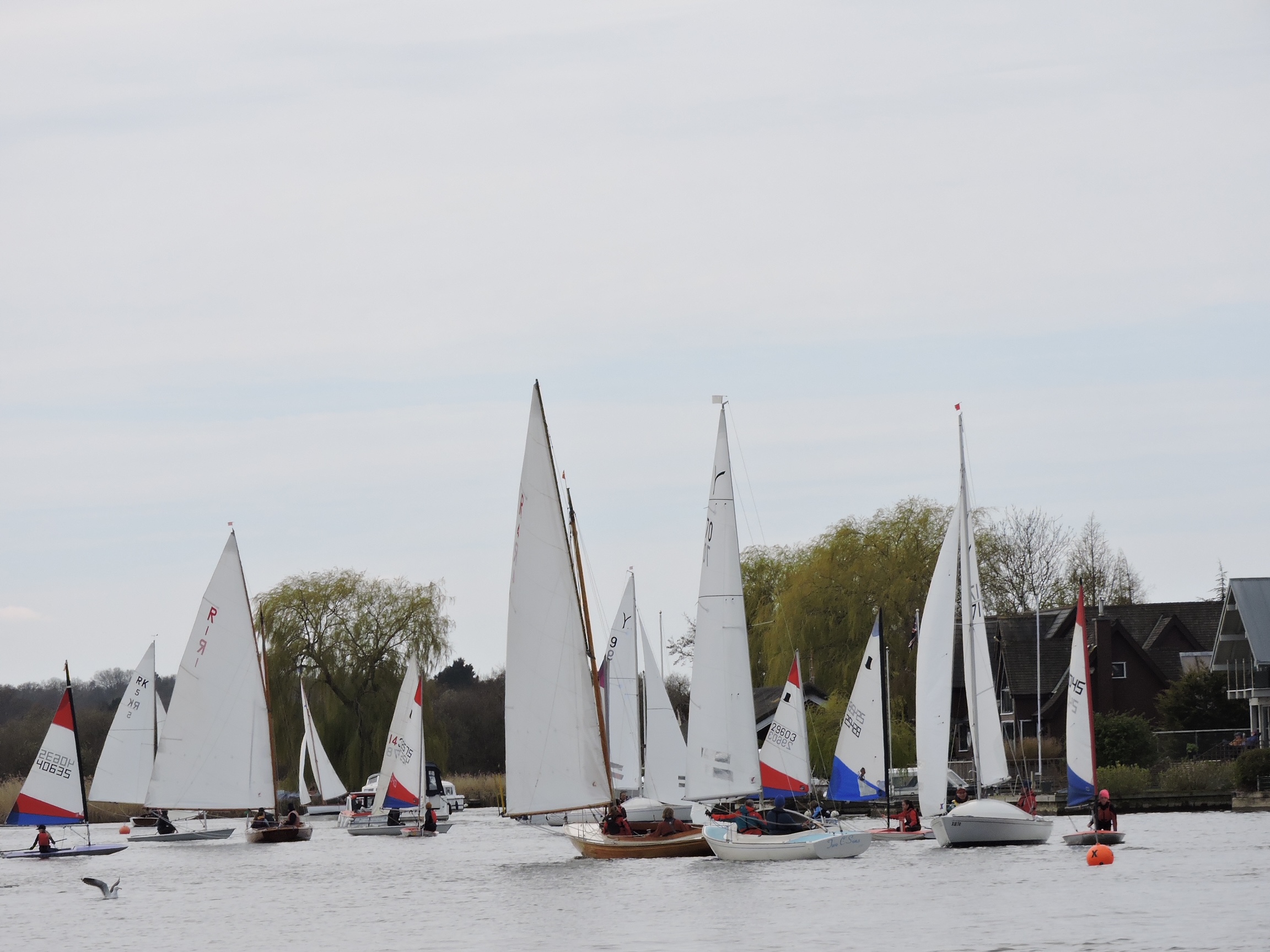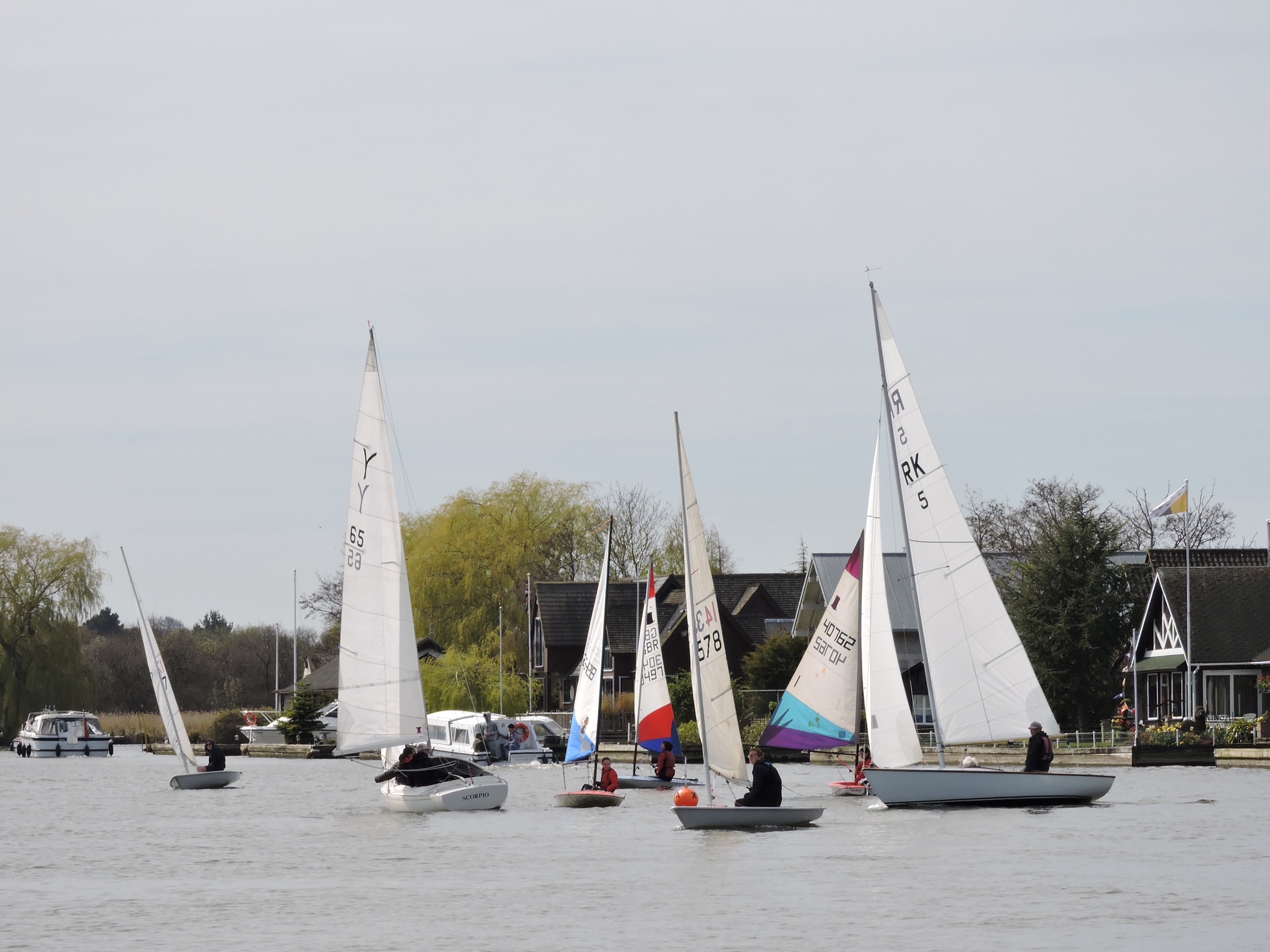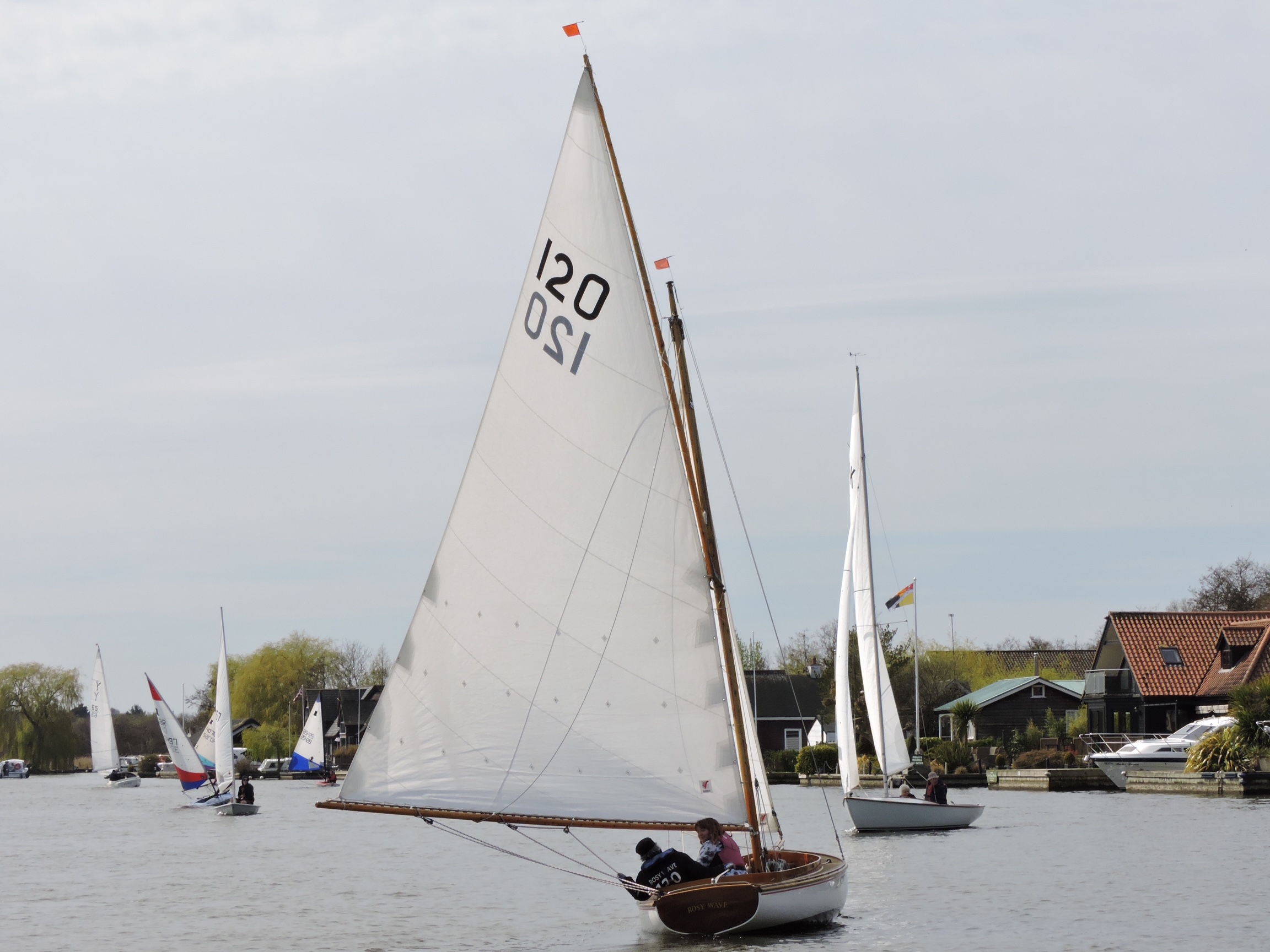 In the Reedlings, both Derek Jones in Merlin and Robert Hancock in Siskin took a commanding win each in the morning races. During the afternoon series it was much closer, with Merlin winning the afternoon race by a few seconds. Amongst the Rebels, Kim West sailing Rebel took three wins over Kevin Edwards in Rebel Maid, who won the final race. The Yeomans were well matched, with Toby Fields (Tanskey) taking the first race, Geoff Stubbs (Tara) the second and third. Ron Jackson (Holly Blue) took two wins in the Yare & Bures. Once again, the dinghies were the largest fleet, with eleven participating. Jack Barnham and Thomas Wildman took a win each in the Lasers, with Zia & Anya Gittins, Hamish Harmer and Abbey Penny each winning a Topper race.
Next week, Horning Sailing Club's Spring Pursuit Race takes place on Saturday and Club Racing continues on the river on Sunday.